OST to PST recovery software: Advance OST Recovery Tool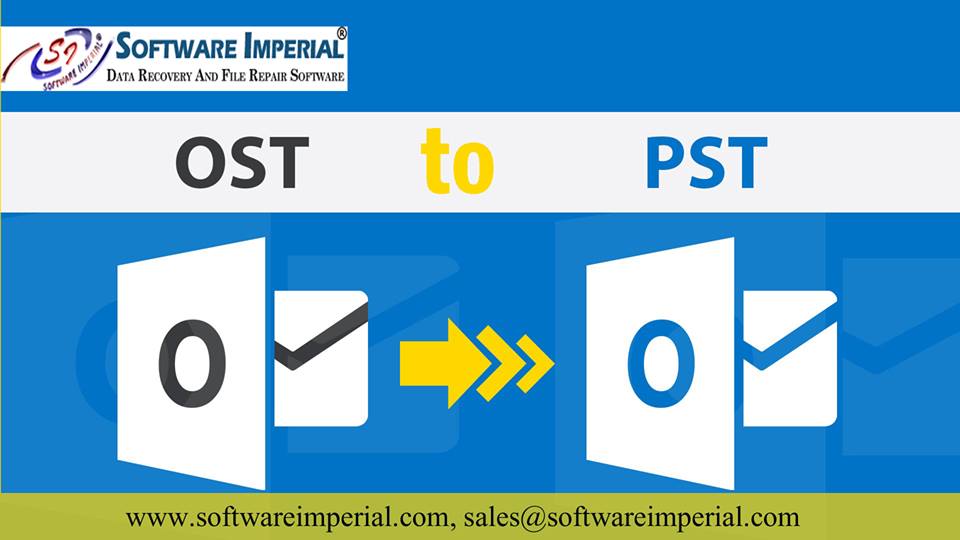 What is OST file?
OST is an offline storage file in Microsoft Outlook. It makes it possible to work even without the internet connection and synchronizes with the exchange server when it is connected to the internet.
What is PST file?
PST is a personal folder file in Microsoft Outlook. It is saved on the client database or the server.
Why should I use OST to PST recovery software?
You may know that offline folders or files can be corrupted and all the data may be lost including contact information, file content etc. Since most of the business transactions, client interactions, and invoices are done through emails, it is important to secure the contents of your email database and any loss in data may result in the irreversible business case. To avoid this and to retrieve the lost data our OST to PST recovery software comes handy. We don't just recover the file contents but also convert it to a PST and it will be ready for use on your email client.
How to convert OST to PST Outlook?
Convertion of Outlook OST file to PST format, the data items of the inaccessible OST file can be easily accessed and communication can be resumed in your Outlook desktop email client. software imperial OST to PST Converter is powerful software that can help you to do so by saving a maximum of 20 items from each folder by trial version.
Some key points to help you decide better:
The original content will be recovered and converted to PST.
Email Structure with the original format is retained.
Deleted emails can also be recovered with its contacts, notes, attachments etc.
All the Meta-data and its format are retained while extraction.
ou can also convert the recovered content to different formats like MSG, EML, and HTML.
Preview property is available for you to view the recovery strength and to check the emails and subfolders.
We can export OST to multiple formats like plain text, RTF, and HTML format.
Encrypted files can also be repaired and recovered using our software.
You need not believe us instantly. You may try our software free trial and purchase it when you feel confident about us. We are sure to amaze you with our service.
Please know that we support all Microsoft Outlook versions like Microsoft Outlook 2016, 2013, 2010, 2007, 2003 etc. We are currently available on Windows Operating System versions like Windows 10/8/7/Vista XP etc.
We offer these services in different packages like Personal License for Home usage, Business License for small business and enterprise License for enterprises. All or packages are offered at a discounted price and we request you to hurry.
Our Enterprise package comes with the full version and is supported for 15 devices and can be activated in different sites. You can convert unlimited files and you can also avail our 24 * 7 live support for 365 days. It comes with a lifetime upgrade and if you are not happy with the package you can reverse the payment with a 30 days money back guarantee offer. With the full version, we also support the older operating systems like Windows NT, Windows 2003, Win98, Windows 2000 etc and also the older outlook versions like Microsoft Outlook 2002, 2000 etc so you need not worry about your old files, we can help you recover all of them for future use.